We solve some of the biggest problems in healthcare – loneliness and social isolation.
Pyx Health is a mobile solution that reduces loneliness and social isolation by connecting with your members outside of the traditional care setting. By providing critical and timely interventions and addressing social determinants of health, we take care of your members when they are most vulnerable, especially after a transition of care.
Our Platform has proven a net 46% reduction in inpatient spend.
Sounds too good to be true?
Ask us how
Loneliness – the Silent Killer
Loneliness is a $6.7B Problem
Everybody knows someone who is lonely and how it affects their health.
1/3 of adults are chronically lonely
It's hard to identify members who are suffering – unlike diabetes, there is no "test" for loneliness
It is difficult to get member-generated data and therefore challenging to offer the appropriate clinical solutions
 We don't have to do the math to know how this affects your members. 
Reduce Inpatient Spend by Addressing Loneliness
To solve loneliness, we must address the 80-90% of healthcare happening outside of traditional care settings. Pyxir is here to help.
We provide ongoing companionship for members when they leave the hospital thereby reducing the reliance on care teams. 
Pyx Health is a scalable solution that has been proven to reduce inpatient spend by 43%.
Friendship is in the DNA of our Technology
 At the heart of Pyx Health is Pyxir, an endearing chatbot personality that walks alongside your members in their health care journey. Affectionately referred to as 'he' by our members, Pyxir promotes healthy interaction within the app by building trusted companionship with your members 24/7.
Although Pyxir is programmed with evidence-based interactions and self-management tools, he is not a digital health therapy bot. Pyxir is a trusted friend for your members. Like any friend, he will acknowledge how your member is feeling and then provide in-the-moment tools to help them feel better.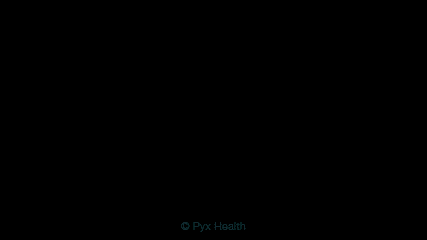 A trusted friend.
We know Pyxir is cute, but behind his compassion and humor is a sophisticated and proprietary back-end. Information collected from daily interactions builds a 1:1 profile of your members. This profile determines future interactions that Pyxir has with your members.
Setup an overview to see how this works.
Of members feel healthier after 30 days
Of members feel more connected to their healthcare team
Of members use the app for at least 30 days
It's time to redefine engagement.
Member engagement is no longer a one-size-fits-all metric. A member's journey is unique and giving them the right technology can be a game-changer. At Pyx health we focus on ensuring your most vulnerable members get the tool they need at the moment they need it.
We onboard your members when they are at their most vulnerable and Pyxir does the rest. Our results show that 89% of members go to the Pyx Health app when they need help.
Check out our Case Study Stats
You don't just get a piece of technology
member onboarding
We identify your members when they are transitioning out of care settings.  67% of your members who we speak with on the phone download the app.
compassionate support
Compassion is in our DNA. When your members need a little more support than Pyxir can provide, we have a professionally trained team ready to answer their call.
real-time alerts
Know instantly when your members utilize emergency department or crisis services and provide real-time interventions to help your members access appropriate care.
resources & interventions
Pyx Health is a 24/7 technology solution. When members have an urgent need, 90% of our compassionate support calls successfully connect members to the appropriate resources.
risk indicators
To fully assess the risk of your population, we give you insight into how your members are doing outside of care settings like provider offices.
non-clinical support
Track Social Determinants of Health to proactively identify when a member needs assistance and provide real-time resources.
The Healthcare Experience: Improved.
At Pyx Health, we use technology to change the way your members are cared for.
.
 "I just got out of the hospital and I've just been trying to survive … feeling cared about and knowing I have someone to help me through this time means I'm not alone." – Medicaid Member
Your members need more support and companionship when they transition out of care settings. We help you improve the outcomes of your members and the cost of care to the system.
"I've never seen technology improve the overall wellbeing of my members like this one…" – Medicaid Health Plan Care Manager
 We know how important it is to treat the whole person, therefore we use evidence-based screenings to help your members with their mental, emotional, and physical health.  
"How did you know I really needed something like this right now?" – DUAL Member
With an intentional delivery strategy, we ensure that the technology you invest in is actually used by your members, especially when they are vulnerable.